Community-owned, accesible wifi in nyc
NYC Mesh is a diverse group of volunteers dedicated to ending the digital divide and extending high-speed, reliable internet to all New Yorkers. NYC Mesh is a neutral network and we do not monitor, collect, store or block any user data or content. I originally collaborated with NYC Mesh to develop panels and materials advocating for net neutrality in 2017 and have since worked with them to develop educational materials, partnerships, and special projects for digital civil liberties.
As a board member, organizer and installer with NYC Mesh, I participated in installations of affordable, community-owned WiFi in NYC residences and community spaces. I also worked with the design team to produce the NYC Mesh member handbook, social media posts, marketing materials and front-end design elements for the site.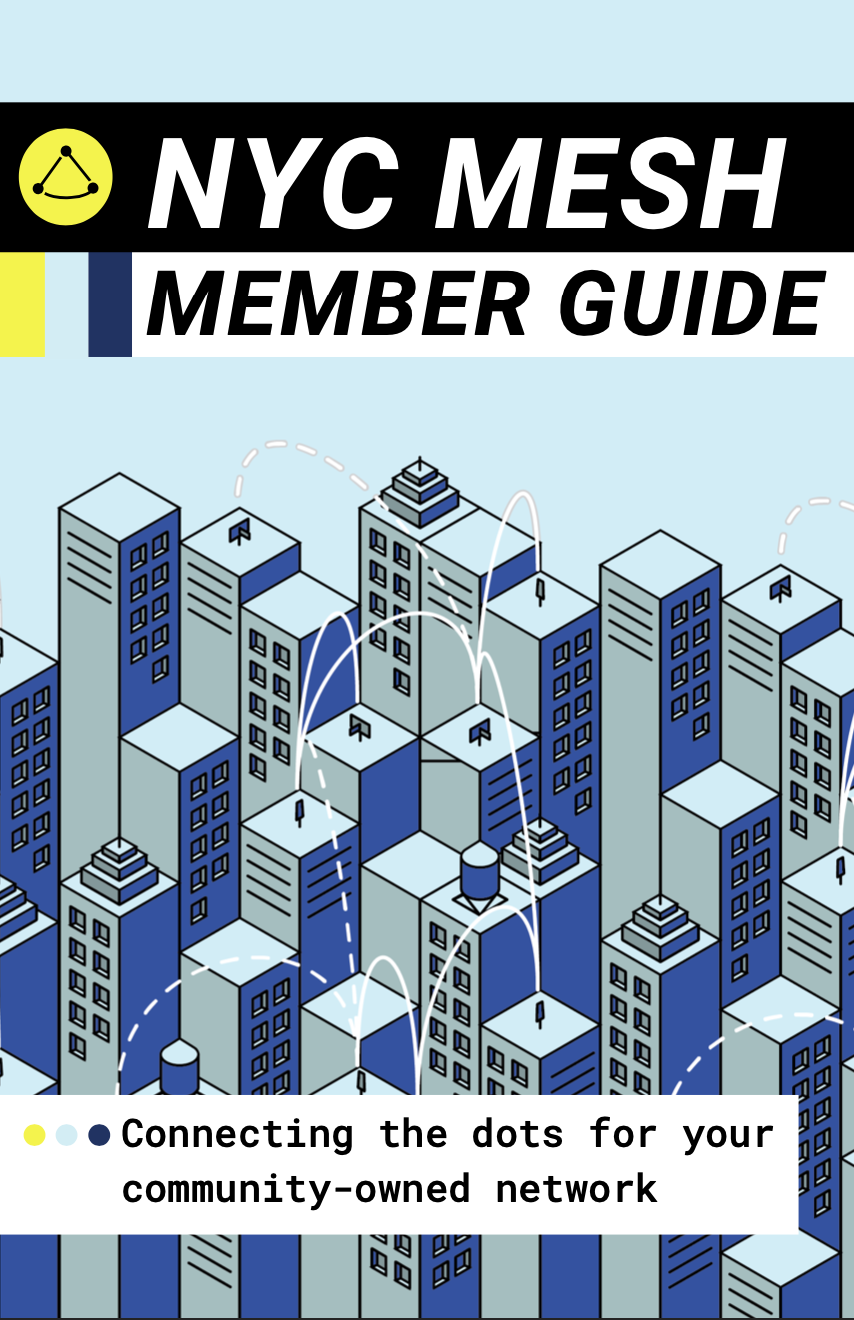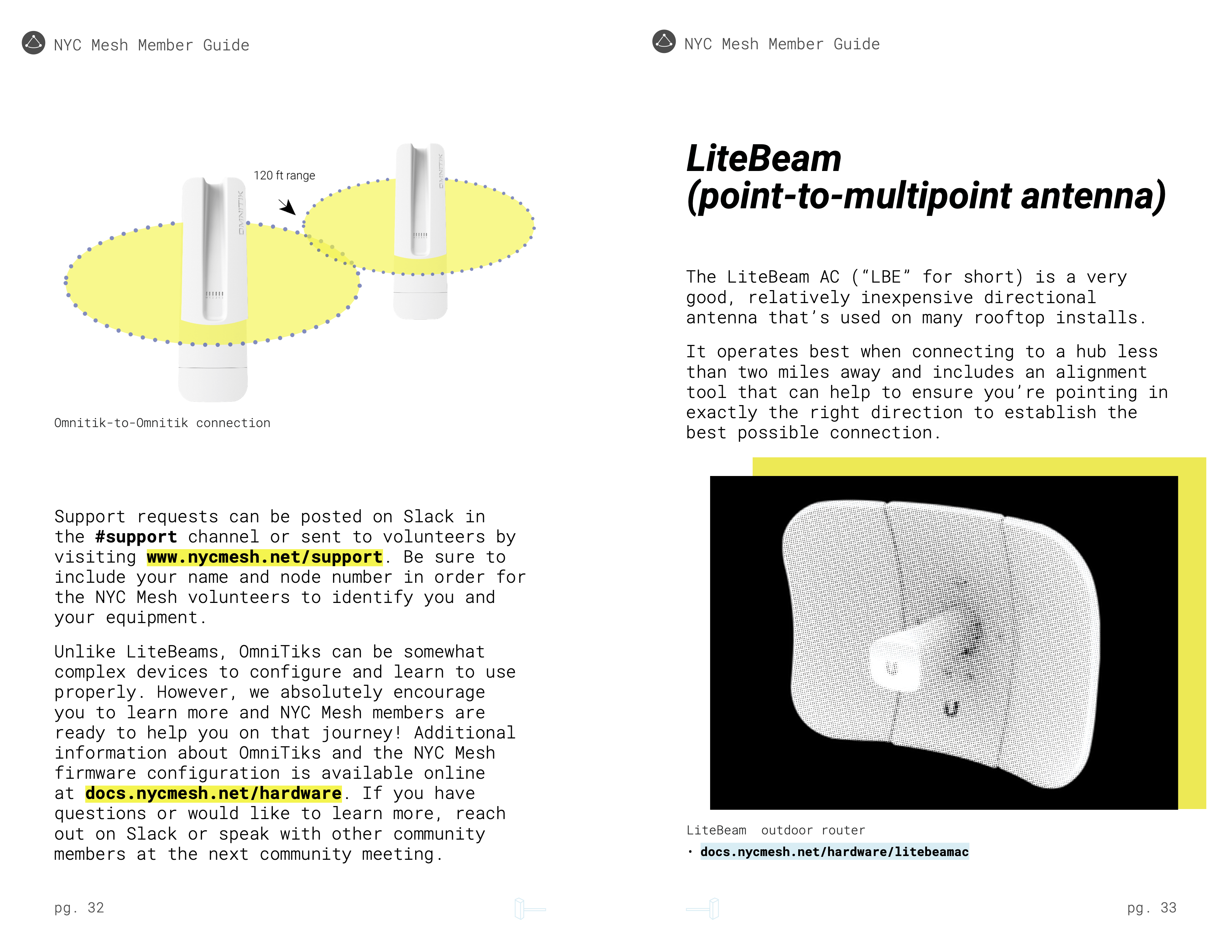 My work with NYC Mesh has focused on exploring the role of design and community in technological activist spaces. As such, I was able to secure grants from the Citizen's Committee for NYC to install NYC Mesh in public spaces at no cost to these organizations. I have since worked with MayDay Space, Woodbine, The Living Gallery, and Haven Cycles to expand the NYC Mesh coverage into underserved areas in Brooklyn.
NYC Mesh in the news: