Taking back surveillance for activist archives
Streetwatch.live is a sub-project of NYC Mesh, launched in 2020 to harness surveillance in a way that could empower activists. Streetwatch.live is a camera archive project spun up in the wake of BLM movements that is dedicated to providing objective footage scraped from the NYC DOT traffic cameras footage to activists.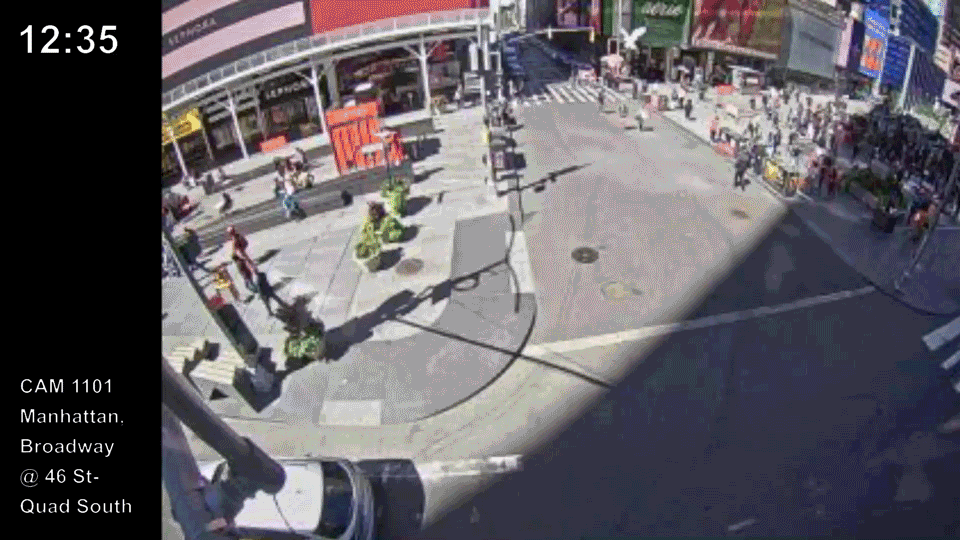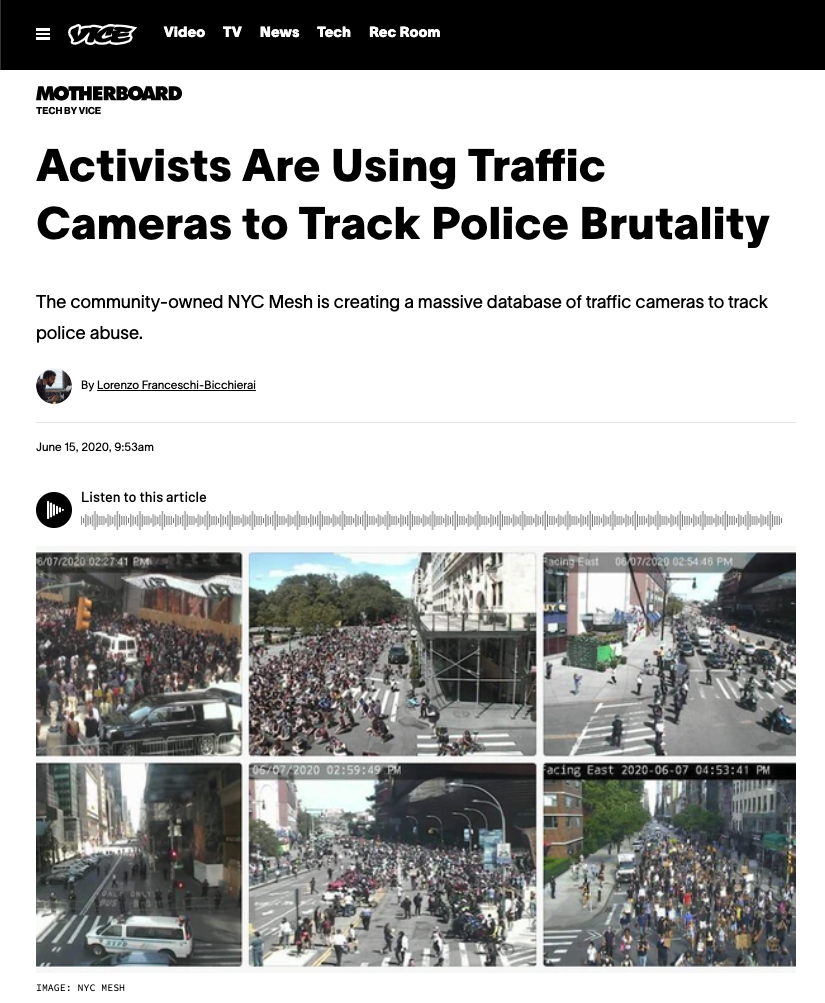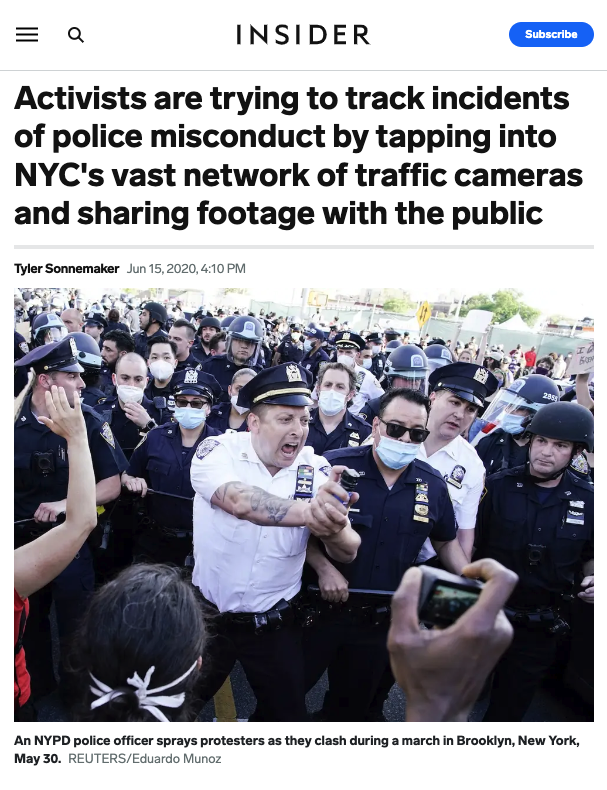 The project consisted of building out community outreach and standards practices, innovative information security operations and an interactive user experience with Adobe XD, Figma, and Vue.JS. For this project I facilitated research with activists and experts, developed media workflows, organized the distributed UX team, and helped implement the designs.
The work built and archived by this organization has since been invited to help support academic research in computer vision and local actions in community networks.